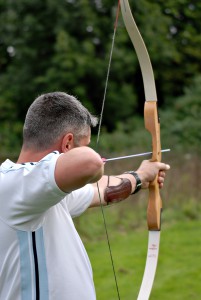 I want to welcome everybody to my new blog My Archery Corner.
Here we will discuss many topics all around archery.
Archery is my biggest hobby besides my family and traveling and I try to spend as much time with it as possible.
The last few years it was difficult to go out to let those arrows fly as I traveled around a lot and moved to Taiwan where I wasn't able to find archery grounds nearby.
The good news is that I finally found a place!! I am so happy and excited that I can finally go back to my favorite hobby. I hopefully can check it out this soon.
I will post frequently about my archery experiences and more about topics related to archery.
Check out how you can get started with archery here.
In a few weeks I have more great and exciting news to share!
But come back for more here on My Archery Corner as I am trying to post three times a week.
Bye for now,
Moritz